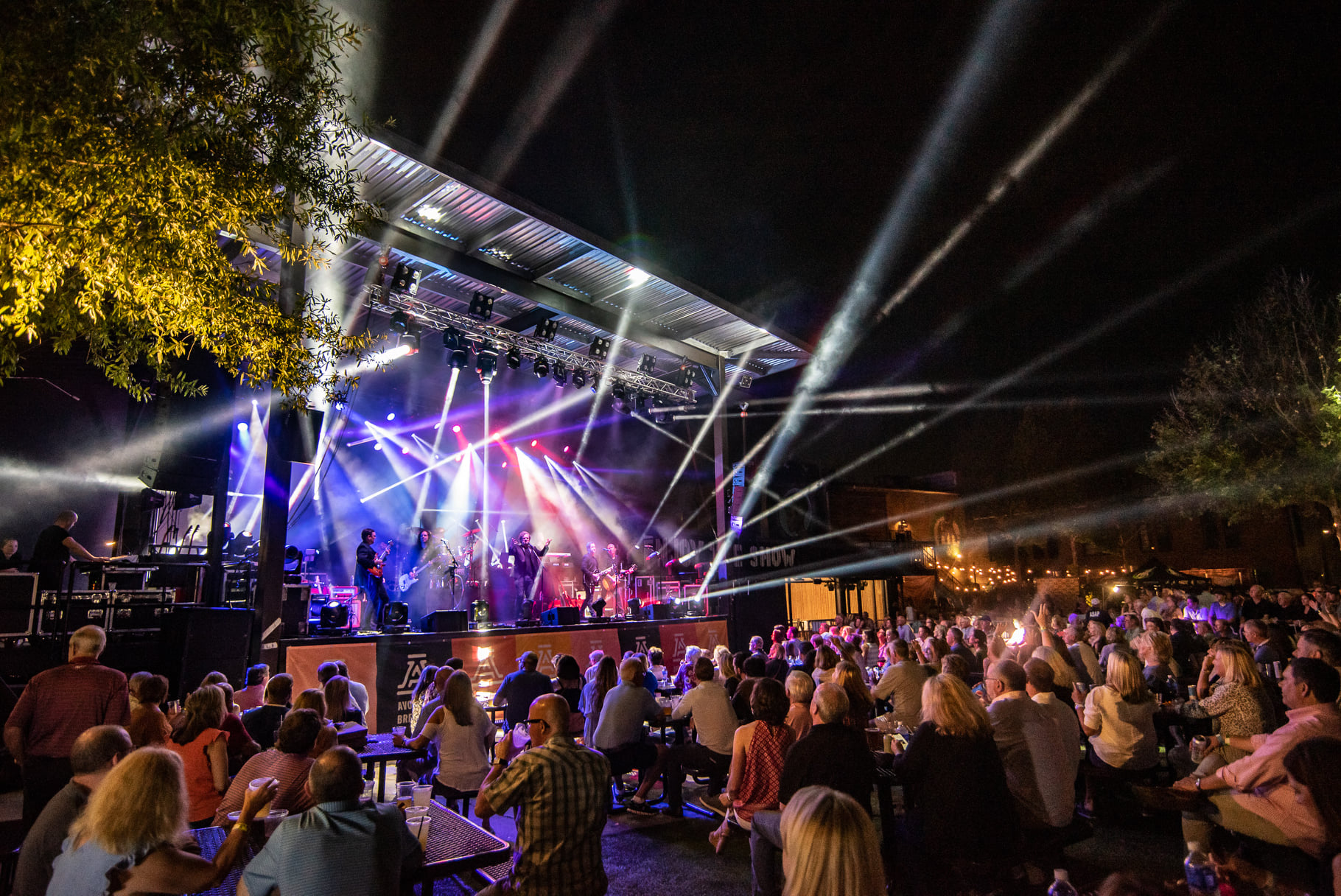 Music Schedule –> CLICK HERE
COVID-19 guidelines for participating in outdoor events –> CLICK HERE >>
WANT TO BE A SPONSOR OR VENDOR?
Vendor Application and Info –> CLICK HERE
Sponsor Inquiries –> CLICK HERE
The Alabaster Arts Council is excited to announce a new event, Alabaster Jubilee #1, beginning at 10 AM on Saturday, September 25 on the front lawn of Thompson High School in Alabaster. Admission is FREE! This new fall event will feature a regional music lineup and a host of other attractions, including vendors and food trucks.
"The Arts Council has missed being able to host Alabaster CityFest for the past two years due to the COVID-19 pandemic," says Adam Moseley, President of the Alabaster Arts Council. "This fall event won't replace CityFest, which is set for June 4, 2022, but it gives the community an opportunity to gather for some great food, family fun and incredible music. We are excited to offer this in a time when people are ready to gather for big events and concerts again!"
Central State Bank, Coca-Cola and the city of Alabaster are among the sponsors for the event. "The city is a proud sponsor of Alabaster Jubilee #1," says Jamie Cole, city council member in Alabaster's Ward 5 and Arts Council vice president. "As the '#1' indicates, we hope to see this become a regular event in the fall. But we are scaling up a bit for this first one, since we've missed being able to present CityFest the last couple of years."
The family-friendly event will open at 10 AM with local artists and Alabaster City School music programs throughout the day, in part helping commemorate the 100th anniversary of Thompson High School, which is also this fall. Local and regional music acts will continue throughout the evening, culminating with Black Jacket Symphony's performance of Tom Petty and the Heartbreakers' "Damn the Torpedoes" album along with other Petty hits as the final performance at 8 PM. (This page will be updated with a full lineup as it is announced.)
Vendors and food trucks will be on site throughout the event, and sponsorships are also available. "This is a great opportunity for local businesses to be a part of a big event after a long break," says Camille Herron, Arts Council vice president. "And we encourage those attending the event to support our sponsors; we couldn't make this happen without them."