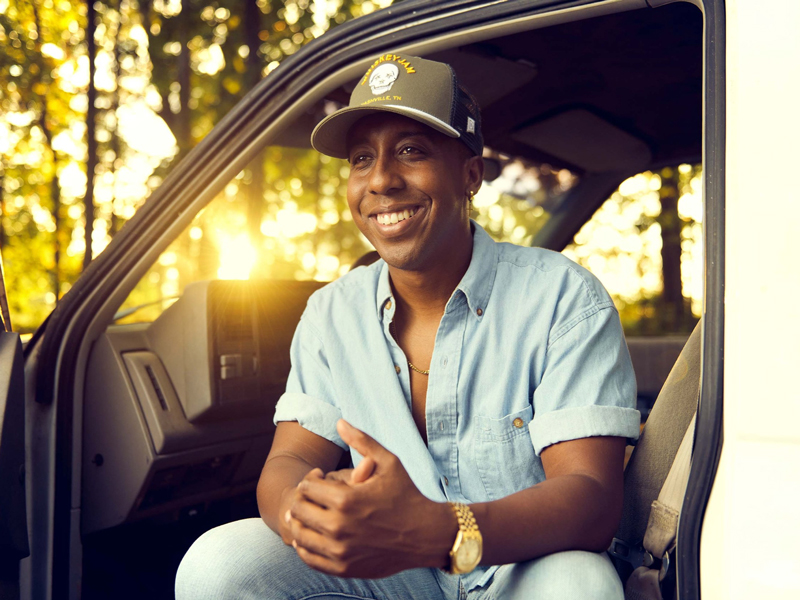 Michael Warren's unwavering quest for country music stardom will take him through America's small and college towns where he will unquestionably bring new fans into the genre he's loved since he was a kid growing up outside of Birmingham, AL.
His four-song EP "What's Country To You" recorded in Nashville, TN reflects his ability to channel his love of "Southern things – faith, family, friends, Bass Pro Shop, football, barbecue, hard work" into songs that are as danceable in a honky tonk bar as on a Spring Break mix tape.
These are not R&B songs that err in the direction of country music via instrumental or production choices. Instead, these are authentic country songs that bear the ability to translate the soulful flourishes from contemporary influences like Jason Aldean, John Mayer, and Rascal Flatts.
Warren reimagines these influences from a perspective that intermingles his unique personal experiences from an upbringing that exposed him to equal parts Southern rap icons like Master P to classics like James Taylor, Bob Marley and Garth Brooks who led him to the acoustic guitar.
His tastes haven't deviated much from that as an adult. His proudly Southern, and guitar-loving rock-ready music fits nicely alongside contemporary country artists like Luke Combs, Morgan Wallen, and Darius Rucker.
After playing over 200 shows a year for almost a decade and writing songs in Los Angeles for A-listers like Akon and Jennifer Lopez, he found his way back to his home along the Interstate 65 corridor where it all started for him where he splits time between Birmingham and Nashville.
"For almost a decade I've been telling small-town stories through a blend of country, pop, and R&B in venues ranging from small clubs to being in front of thousands opening for massive talents like Lauren Alaina, Jake Owen, and Zac Brown. When people hear my music, I want them to feel like everything is going to be ok. Because it is."