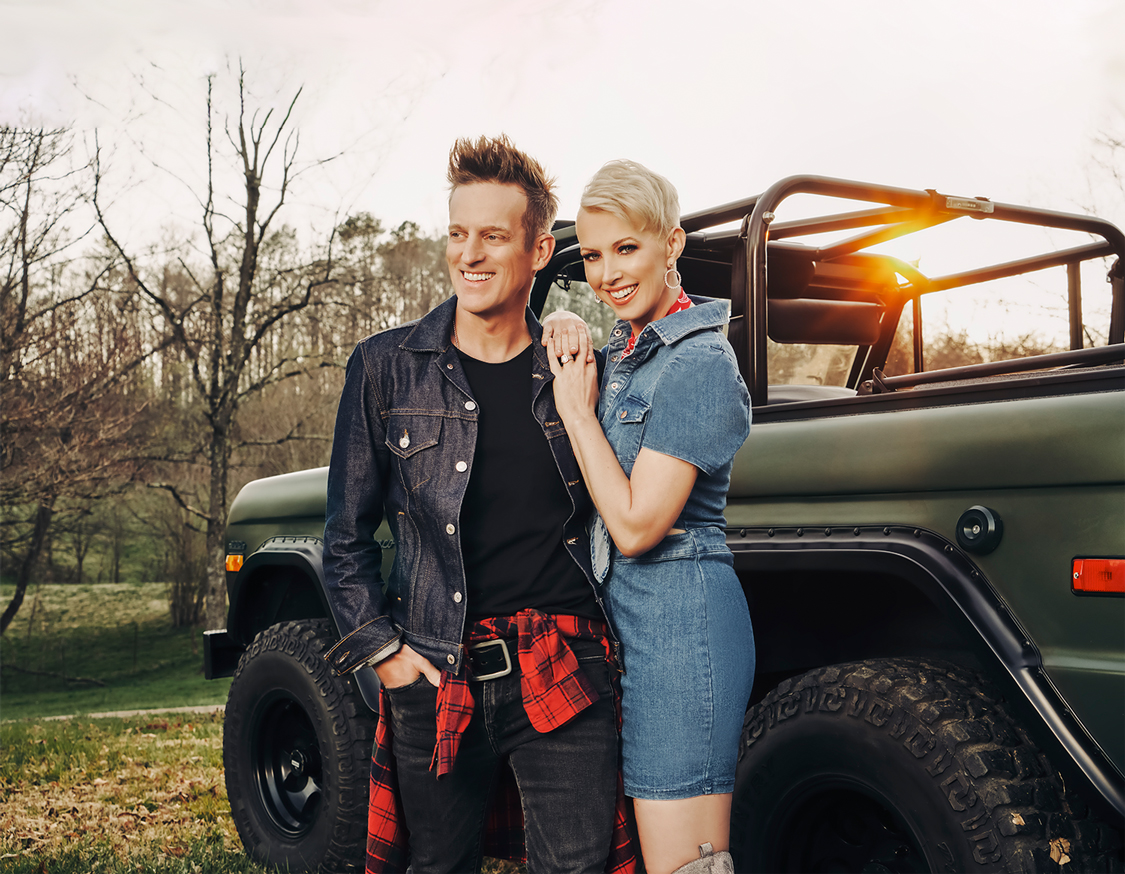 The Alabaster Arts Council is excited to announce Alabaster Jubilee #3, which will be headlined by country duo, Thompson Square. The event will begin at 2 PM on Saturday, October 28, at the green space around the old Siluria water tower, on the grounds of Alabaster's municipal complex at 1953 Municipal Way. This event will immediately follow Alabaster Fall Festival, on the same grounds. ADMISSION IS FREE! Just bring your lawn chairs and blankets.
The concert's headliner is Thompson Square. It's been a decade since the husband-and-wife team of Keifer and Shawna Thompson exploded out of Nashville with their multi-platinum mega-hit "Are You Gonna Kiss Me Or Not," and crowds remain hungry for more.
After taking time out over the last few years to focus on family (venturing out briefly to release 2019's critically lauded Masterpiece album), the pair are back on the scene in full force. Marking the ten-year anniversary of their debut, Keifer and Shawna have reunited with Benny Brown, the veteran label head who spearheaded their chart-topping success in the early 2010s.
The event begins at 2 PM, and the first act on stage is Flywheel, a local group of rock musicians. Following at 3 PM are Bluewater Revival, an Americana/roots band from Florence, Ala., that has released two albums and are becoming well-known for their moving single, "Before My Fall." Thompson Square performs at 4 PM.
"We've wanted to have Thompson Square in Alabaster for years!" says Jamie Cole, city council member in Alabaster's Ward 5 and Arts Council vice president. "They are a perfect combination of commercial success and artistry; a great blend for this concert." Bluewater Revival are just beginning to gain popularity on streaming platforms. "We can't wait to introduce these guys to our concertgoers," says Cole. "They hail from that Shoals music tradition of Jason Isbell, The Civil Wars, Secret Sisters … just outstanding songwriters with incredible harmonies."
"With Alabaster Jubilee #3, we are presenting this concert as it's intended to be going forward," says Adam Moseley, President of the Alabaster Arts Council. "It gives the community an opportunity to gather for some incredible music and build on Alabaster Fall Festival, another great event."
Central State Bank, Coca-Cola, Discover Shelby and the city of Alabaster are among the sponsors for the concert. "The city is a proud sponsor of Alabaster Jubilee #3," says Cole. "And, we are proud to host the event at our Municipal Complex, which will be its home going forward, and the future home of our city's amphiteater."
Vendors and local food trucks will be on site for Alabaster Fall Festival leading up to the concert event. "We encourage those attending the event to support our local vendors," says Camille Herron, Arts Council vice president, "and we thank our sponsors, Central State Bank, Coca-Cola, Discover Shelby and the City of Alabaster. We couldn't make this happen without them, and we are excited to partner with Alabaster Fall Festival to bring an amazing day of family fun and music to our city!"