The 21st annual Alabaster CityFest Cruise-In Car Show will be from 9 am until 2:00 pm on Saturday, June 3rd.
No Entry Fee! FREE Admission and Registration: Drivers, please come see us at the Cruise-In registration table. We will get your info and get you registered for door prizes!
All years, makes, and models of vehicle are encouraged to participate. Registration will be onsite the day of the event, but if you'd like to fill your entry form out beforehand and bring with you, or if you'd like to forward a form to a friend, you can download the cruise-in entry form here.
We will begin registering vehicles as early as 8AM, so feel free to come early.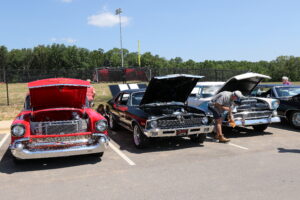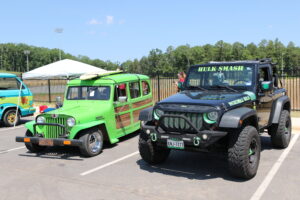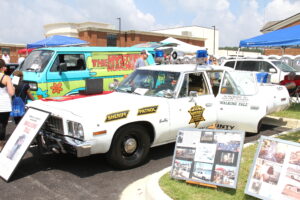 Bring a Tent and Chairs:
Car Show spectators and participants are welcome to set up tent and chairs to shield the sun and rest your feet.
T-Shirts and Door Prizes
Official CityFest T-Shirts will be given to the first 35 entries registered. Door prizes will be given away during the event.
Vote for Your Favorite Vehicle
By popular demand, the People's Choice Awards are returning. On the day of the event, CityFest attendees can visit the Cruise-In Car Show and vote on their favorite vehicle, with prizes being awarded.
Entertainment at the Car Show
Enjoy the jazz sounds of JQ's One Man Swing Band performing within the Alabaster CityFest Cruise-In Car Show. You can follow JQ's One Man Swing Band on his Facebook page.
For more information, email Adele at adele@jemivallo.net. Download a Cruise-In Entry Form here.